---
Home >
Welcome on the DSBC group website
Presentation
The DSBC Research Group is one of the 17 teams of the Max Mousseron Institute of Biomolecules (IBMM) in Montpellier, France.
After having been hosted since its origins by the University of Montpellier (Faculty of Sciences), since end 2021 the DSBC group and its 12 staff members have moved nextdoor into the new Balard Reseach building on the CNRS campus.
Research
Research in the DSBC group is mainly involved in physical organic chemistry and analytical chemistry, mostly of α-amino acids, (poly)peptides and their derivatives. We are especially interested in both (i) a physico-chemical approach of the reactivity of biomolecules and/or their precursors or derivatives, and (ii) the development of innovating separative science methodologies applying to polymers.
Topics under investigation in the group are related to four major directions: (1) prebiotic chemistry and the emergence of life, (2) electrokinetic separation methods, (3) polyelectrolyte complexes, (4) biomimetic and supramolecular chemistry.
---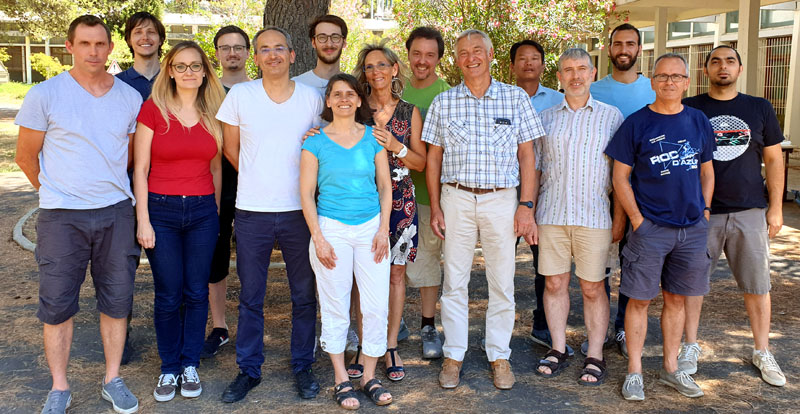 The DSBC group, as of July 2019
---
---